Today we're talking about a toy that isn't actually available in stores just yet (it's scheduled for release on November 15, 2016), but it's sure to be one of the Top Toys for Christmas 2016 and that's the Hello Barbie Dream House!
It was unveiled at the 2016 International Toy Fair in New York City and Barbie is going to be so excited to settle into her new smart home this Christmas!
Want to know more about it? Just keep reading…

What is the Hello Barbie Dream House?
Every girl needs a smart house right? Where your voice, or your feet, control the lights, the elevator or even the shower!
Mattel have created a new home for Barbie with technology that is bang up to date.
It's wifi enabled and can be controlled with your child's voice. You do need to set up the six-room house using an app on your smart phone, but once the set up is complete you don't need the phone anymore.
Instead there is a Siri-like capability built into the house that recognises voice commands like: "Getting Ready for School", which activates the bathroom lights and switches on the shower.
If Barbie is upstairs your child can use their voice to send up the elevator to collect her, and there is even a party mode with flashing lights and funky music.
Oh and in party mode the stairs turn into a slide so that guests make a big entrance!
Who Would Enjoy Playing with Barbie's Hello Dream House?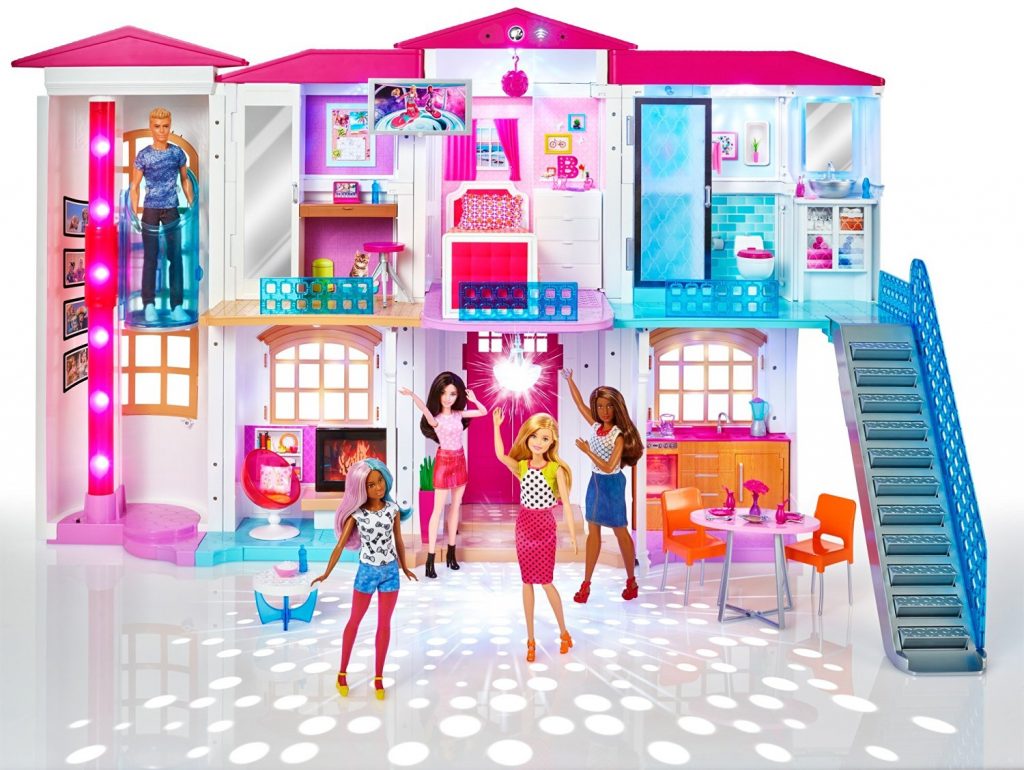 If your daughter loves Barbie she is going to love this Dream House, it really is as simple as that.
There are so many things that come alive when your child interacts with them that it will keep her entertained for hours on end.
This isn't a small toy either, it stands nearly 3 foot high and is just over 4 foot wide so there is plenty of room for a whole host of Barbie dolls to live and party in there!
One thing to note is that while the furniture and accessories are included you won't find any Barbie dolls in the box, so if your child doesn't have any already you'll need to order some.
What We Love About the Hello Dream House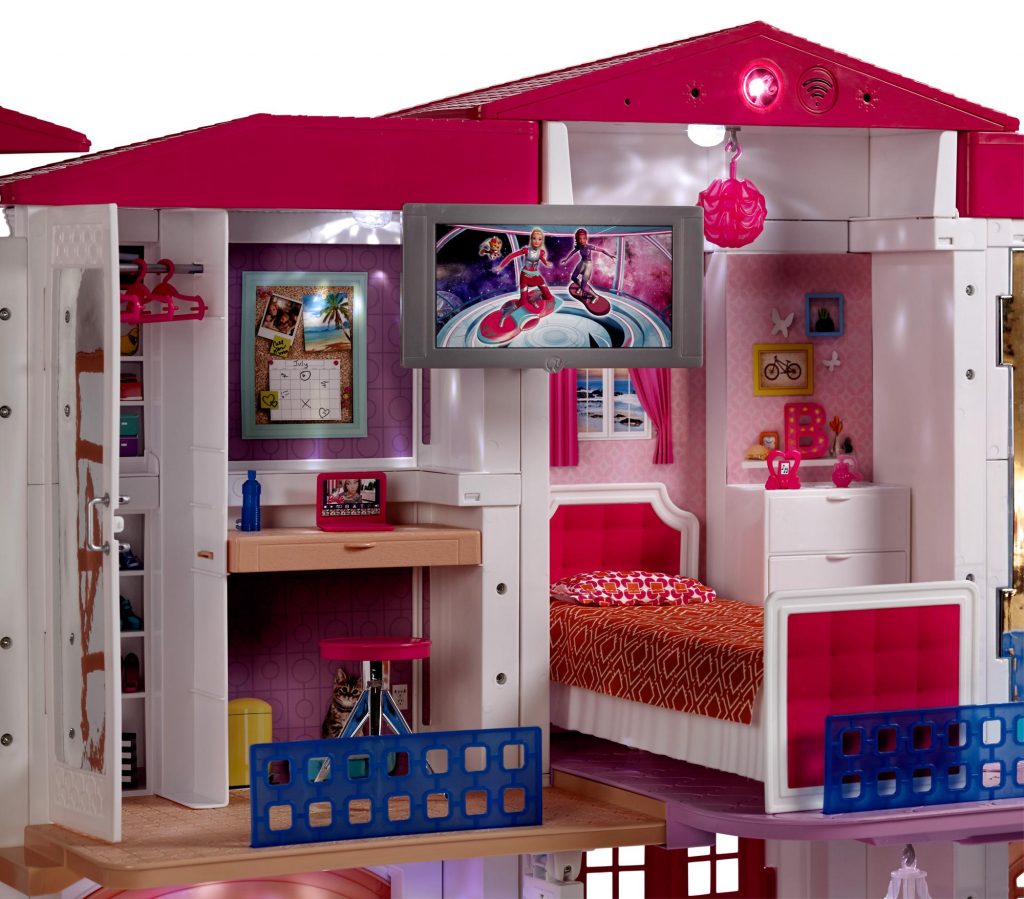 What's not to love? These days a lot of toys are technology based, but they are usually aimed at boys so it's nice to see a toy for girls in this category.
A lot of thought has gone into creating this house and it's great to see Mattel developing a toy that has been around for years to keep it up to date (I had a Dream House when I was a kid and loved playing with it!)
Dream House Video
Want to take a look inside Barbie's new digs? Check out these videos.
Is the Dream House Worth the Money?
This certainly isn't the cheapest toy you can wrap up and put under the tree this year, but given the size of this house, the amount of technology in it, and the potential for imaginative play we think it is worth the money.
Buy the Barbie Hello Dream House Online
Barbie's Dream House will not be released until November 15, 2016 so you won't find it in the stores just yet, but the good news is you can pre-order it from Amazon right now!
More Barbie Gift Ideas
Here are some more great gift ideas for girls who love Barbie dolls!
Barbie Fairytale Dress Up Barbie Doll
Barbie Birthday Wishes 2016 Barbie Doll, Blonde
Barbie Glam Convertible Car
Barbie Farm Veternarian Doll & Playset
&