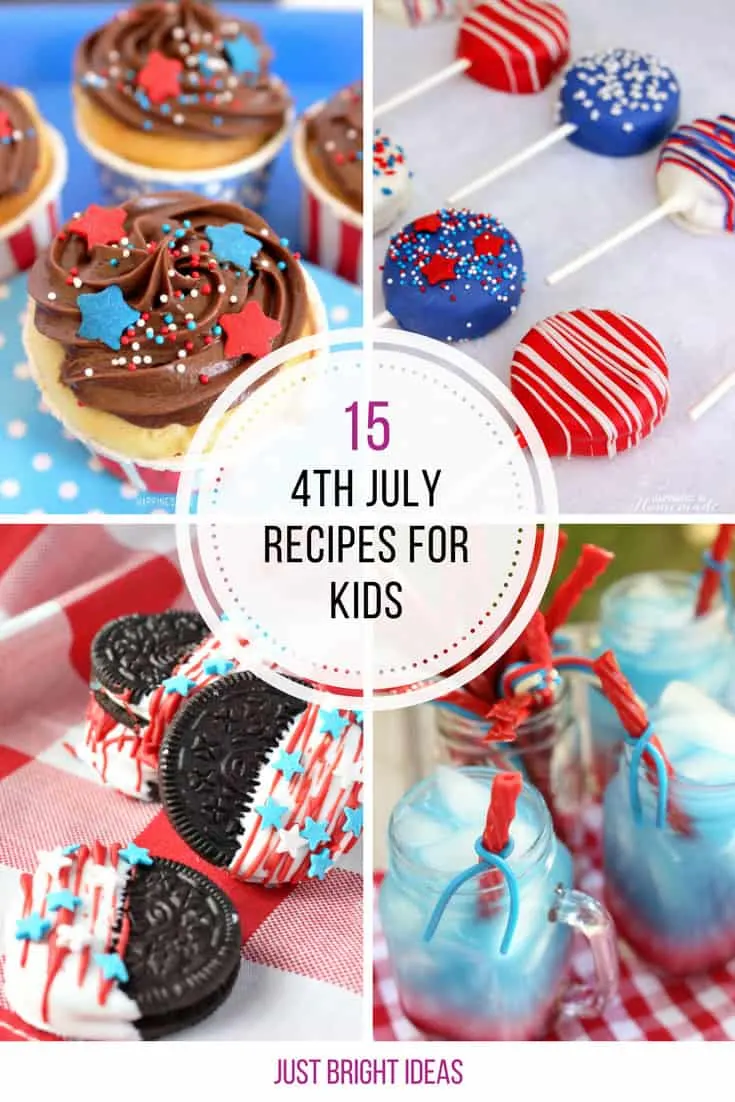 Pin these ideas! Hit the button to save these ideas for later. Don't forget to follow us on Pinterest for more great stuff!
&
---
If you're throwing a party then you'll want to think about 4th of July recipes for the kids as well as the grown ups.
While it's too dangerous for them to help out with grilling the meat the children can have fun making these patriotic appetizers that they can then enjoy with their friends.
Fun 4th of July Recipes for Kids
15. 4th of July Surprise Cupcakes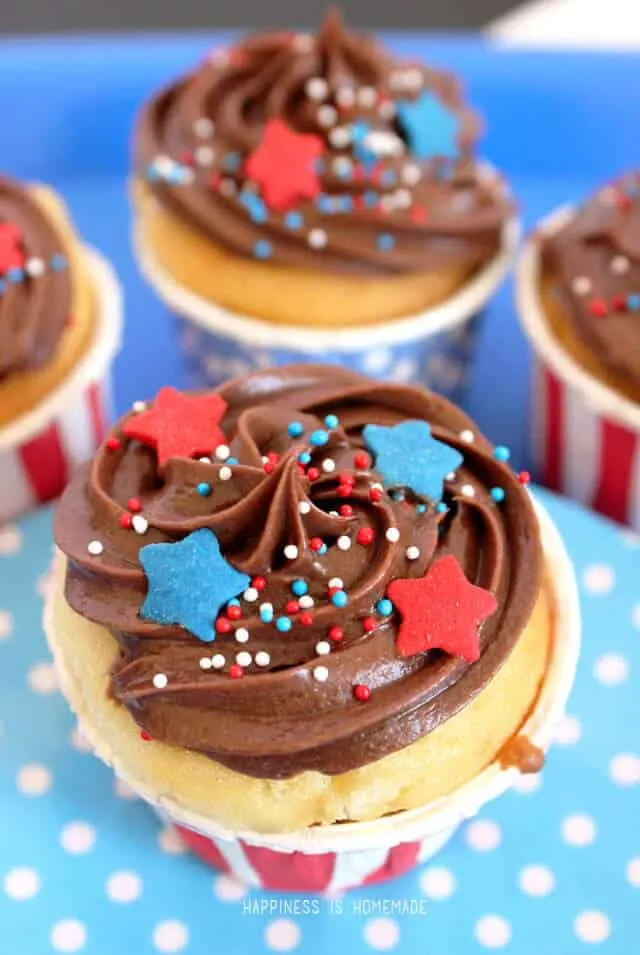 Found it here >> Happiness is Homemade
These chocolate topped cupcakes look amazing, and then when you bite into them you get a patriotic surprise!
14. Kid-Friendly Patriotic Punch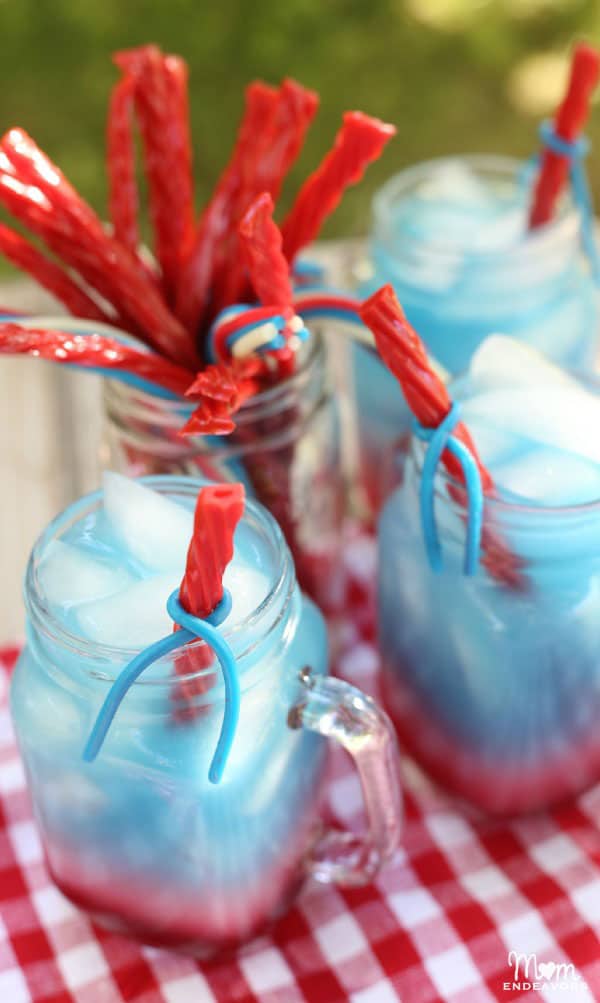 Found it here >> Mom Endeavours
This patriotic punch is the perfect 4th of July drink for the kiddos, mamas-to-be and designated drivers. We LOVE the idea of using Twizzlers as edible straws!
13. Patriotic Oreos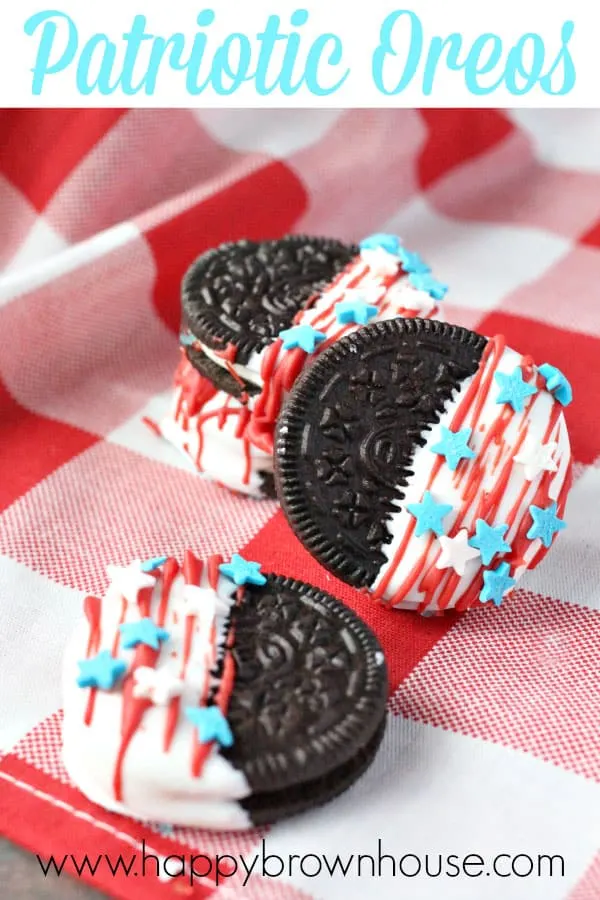 Found it here >> Happy Brown House
If you've got no time to bake for your 4th of July party, or you want a recipe the kids can help to make then check out these fabulous candy dipped OREOs!
12. Patriotic Strawberry Kool-Aid Pie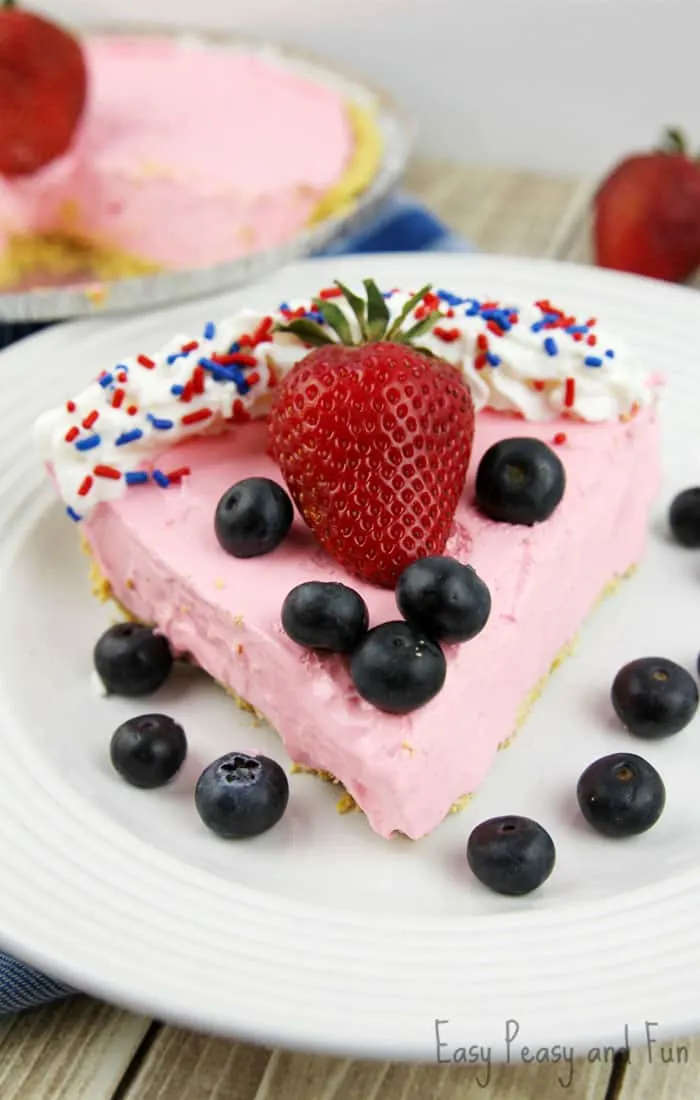 Found it here >> Easy Peasy and Fun
This Patriotic Strawberry Kool Aid pie is super SIMPLE to make, so you might want to make two, because everyone will want seconds!
11. Patriotic OREO Pops for the 4th of July
Found it here >> Happiness is Homemade
Here's another candy dipped OREO recipe for you to try, only this time you use lollipop sticks to turn them into OREO pops!