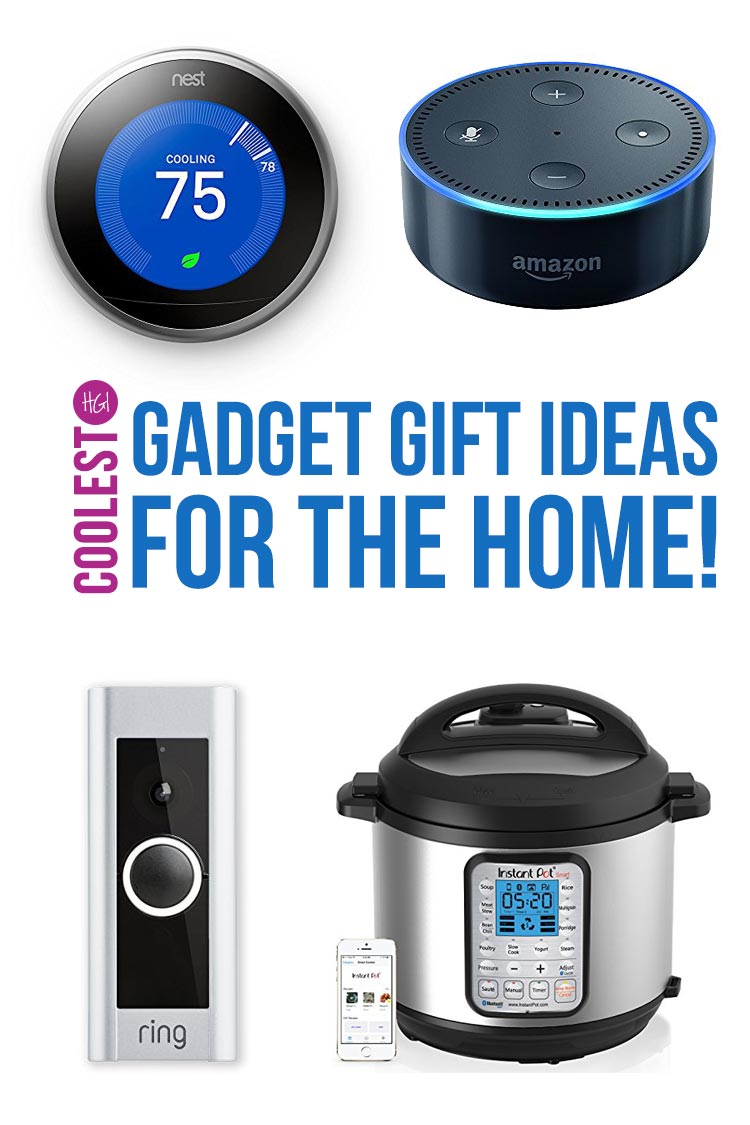 What do you buy the person on your list who says they have everything they could ever need? How about a robot that vacuums while they're out of the house, or a video doorbell so they can decide whether they want to open the door or not? Check out our collection of the COOLEST gadget gift ideas for the home.
We bet you find something they would love to unwrap this Christmas, heck they'd make FABULOUS house warming gifts too!
Coolest Gadget Gift Ideas for the Home
iRobot Roomba 650 Robotic Vacuum Cleaner: My brother just got one of these and to begin with I laughed. But it is one seriously cool gadget and perfect for the person who hates vacuuming! You just charge it up, set it down and off it goes eating up the dust, dirt and pet hairs!
Ring Video Doorbell Pro: This fantastic little gadget lets you see who is ringing your doorbell on your smartphone or tablet. Which makes it a great gift for older relatives who are wary about opening the door without knowing who is there. But it's also perfect for people who receive a lot of parcels, because even if they're not home they can talk to the delivery man on their phone and tell them where to leave their package! Cool right??
Nest Learning Thermostat: This is the perfect gadget for the person on your list who always complains about being too cold in the winter. They can have complete control over their heating system right from their smartphone, or even via Alexa!
Instant Pot IP-Smart Bluetooth-Enabled Multifunctional Pressure Cooker: Whoop the pressure cooker is making a come back but this time you can control it using your smartphone or tablet! This is the perfect gift for busy moms who struggle to get dinner on the table. They just store their favourite recipes in the app and with a touch of the button the pot makes dinner (after she's added the ingredients of course!) 
All-New Echo Dot: This year Alexa takes over the house thanks to the Echo Dot! This is number one on my Christmas list this year and is the coolest gadget for anyone who wants to listen to music, control their lights, thermostats, sprinklers or garage doors, or just order a pizza simply by asking Alexa!
&