Whenever I visit any of the Disney forums people are always asking questions about the best bag to take to Disney World and what should they put in it. So as part of my Disney World Secrets series I thought I'd share with you the six things I always carry with me when we're touring the Disney theme parks.
What's the best bag to take to Disney World?
The short answer to that question is a back pack, preferably one with nice padded comfortable straps. Unless you happen to have a stroller to stow the bag away in you're going to be carrying that thing all day and the best way to minimise back ache is to have a bag with two straps that you can wear across your back.
It doesn't need to be huge, we usually use a preschooler sized backpack like this one, which has the added bonus of an insulated pocket, perfect for keeping snacks or water cool in the heat of the sun.
What 6 things do I carry in my bag?
1. Bottled water
There are plenty of water fountains scattered around the parks, but I just don't like the taste of the water, and can never get enough to quench my thirst from those little taps, so I carry bottled water instead.
We buy a crate at the local Walmart, pop it in the fridge overnight and then bring it in our bag to the parks. If you're not going to have a car during your trip you can order crates of water from Amazon and have them delivered to your Resort.
Bottled water in the parks is expensive but if you go into any of the restaurants you can ask for a free cup of water.
2. Snacks and a picnic lunch
The kind folks at Disney are perfectly happy for you to bring food into the parks, as long as you don't go overboard. So we carry trail mix and candy to keep us going through the day, and a picnic lunch to help us save money.
3. Sunscreen and sun hats
The Florida sun is hot, hot, hot so make sure you carry sun screen and sun hats for the whole family. On our last trip I managed to leave the kids' hats in the hotel and discovered that although you can buy lots of nice hats in the gift shops they are really expensive, far more than I would want to spend on hats that two 11 month old children were likely to lose, or grow out of before the next summer!
4. My Canon DSLR, spare battery and memory cards
I laugh when I think back on the days we used to spend two weeks at Disney World and come home with 10 rolls of 35mm film. It seemed so extravagant at the time, and so many photos. These days I can take 360 pictures in a single day with my Canon!
Whether you're taking photos of your family, the parades or just the magical elements in the parks themselves be prepared to take a lot of photographs, and make sure you carry a spare battery and memory cards because you do not want to miss any magical moments because your battery ran out!
5. My iPhone 5
I love having my phone with me in the parks to take the odd photograph and record some movies, and now that all the parks have free WiFi it's a great way to share photos on social media so your friends and family back home can see how much fun you're having.
The other important reason to carry a smartphone with you is so you can monitor wait times at the attractions and keep track of your FastPass Plusses using apps like the My Disney Experience app which is available on Apple and Android or this free app from Undercover Tourist
.
6. An Anker iPhone 5 battery case
The downside of using your iPhone to check wait times in the park as well as capturing all those photos and videos of your magical moments is that the battery runs down real quick. Which is why I treated myself to an Anker battery case. You snap the case onto your iPhone and as well as offering some protection it has a battery in the bottom, so when your phone starts running on empty you can press a button on the back of the case and charge it back up again!
I was going to get a Mophie case but they are just so expensive, so after a few hours of research I settled on the Anker and I have to say I'm really happy with it. I can charge my phone up twice from the battery on the case which is perfect for a long day out at the parks.
There are two downsides to the case, firstly you can't charge the case and the phone separately without dismantling it first. If you plug the mini USB into the case it will charge the case and the phone, which would be fine if the phone didn't charge so much more quickly. I really don't want to keep charging up the phone when it's already reached 100% because it will just shorten the life of the battery. It's a shame you can't press a button on the case to have it stop passing the charge through.
The other downside of the Anker battery case is that it's quite heavy, and it adds to the thickness and length of the iPhone. When I'm at home and not going out for long periods of time I use this fabulous personalised case which the folks over at Mr NutCase were kind enough to send me. I just uploaded one of my favourite photos from our last Disney trip (which we had taken at Old Town) to their website and then two days later my case appeared in the mail. It was so easy to create and it looks great as well as adding some protection to my precious iPhone.
If you're interested in making your own custom iPhone case you can use the discount code Thanku10 to receive 10% off the price.
If you'd like to read more tips for Disney World don't miss my eBook which is packed full of ways to save time, money and memories on your Disney World vacation. It's currently on sale at Amazon for just 99c!
More Disney World Secrets
[postlist id="1307″]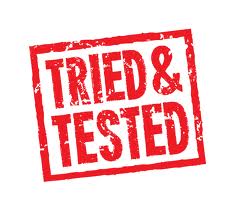 Get more Bright Ideas
Get the latest Bright Ideas in your inbox!
Pop your email address in the box below and we'll send you the latest Bright Ideas every Friday so you don't have to miss any!