We've talked before about how there are so many tech toys on the Top Toys for Christmas 2016 list and this is no exception.
Legendary toy makers Mattel have joined forced with a tech company to create a kid friendly 3D printer that is easy to use and affordable to buy!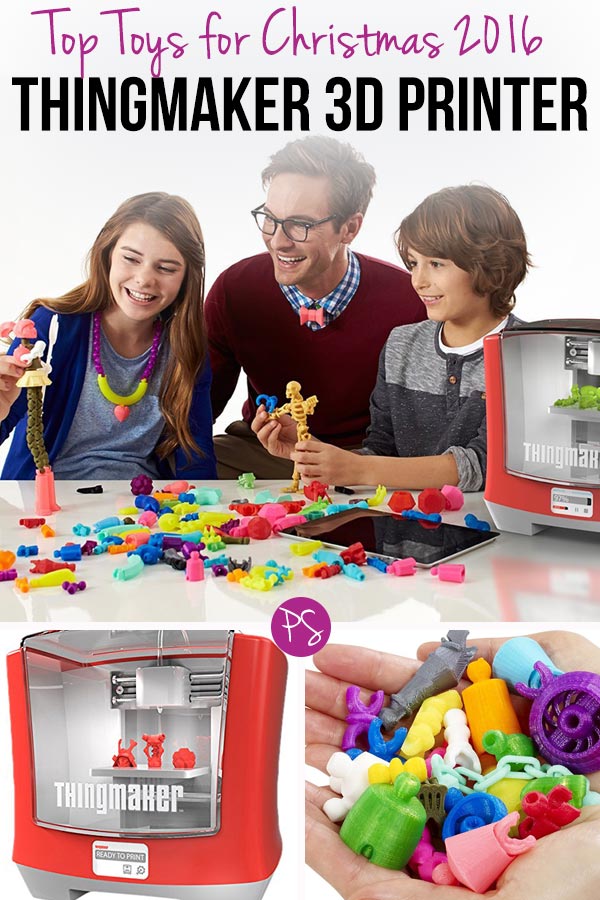 What is the ThingMaker 3D Printer?
The whole family will have a blast designing their own creations and then printing them out and playing with them thanks to this 3D printer.
And everything you need is right there on the free app that is available in both the Apple App store and the Google Play store.
Each of the parts you can print has a ball and socket joint so that they snap together to create something larger such as a scorpion, skeleton, dinosaur or even rings and bracelets.
This really is a toy that will be loved by kids (and adults) of all ages!
&
&
Who Would Enjoy the Mattel 3D Printer?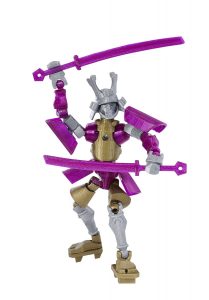 It's being marketed for kids 13 and over, though if you have younger children in the family they will be able to use it with your assistance.
Oh and by no means is this a "boy toy". Girls can love STEM activities as much as boys and whether they want to make dinosaurs or jewellery the designs are there for them to use!
If you have a child who is a budding engineer or tech geek they will go nuts if they find this under the tree on Christmas morning!
Of course if you hubby is a bit of a tech geek he would probably love to receive one too!
What We Love About the Mattel 3D Printer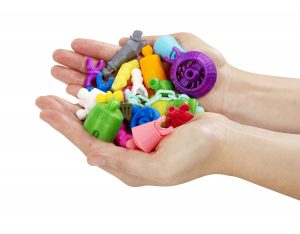 This printer works out of the box and the application you need to control it is super easy to figure out. So you don't have to worry about reading 10 inch thick instruction manuals before you can start printing!
If you know anything about 3D printers then you know that they get really hot but since this is a toy Mattel has made sure that there are lots of safety features in place to keep kids safe. One of which is an automated door lock so you can't accidentally put your hand inside once the printer has started working.
Things You Need to Be Aware of Before You Buy this 3D Printer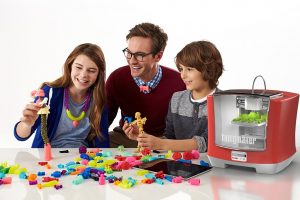 This is not a toy for a child with little patience! Small items can take about half an hour to print and the larger pieces can take a couple of hours.
Of course that does make this the perfect Christmas gift to teach your children that good things come to those who wait!
ThingMaker 3D Printer Video
Is the ThingMaker 3D Printer Worth the Money?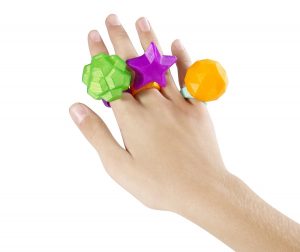 The printer is marked for release in October 2016 and has an anticipated retail price of $299. This printer is aimed at kids and the family market so it is super easy to use we think it's well worth the money, especially as a family gift.
There is also talk of adding in expansion packs for toys like Barbie and Hot Wheels and that would make this printer even more exciting!
Buy the Mattel 3D Printer Online
ThingMaker 3D Printer

When it goes on sale you will be able to order the printer from Amazon via this link.
We're sure it will be marketed by local retailers too though they may not have as many in stock.
More Tech Gift Ideas
Here are some more great gift ideas for kids who love technology!
Meccano MeccaNoid
ZOOB Inventor's Kit
OWI 14-in-1 Solar Robot
Osmo Genius Kit
&
Get more Bright Ideas
Get the latest Bright Ideas in your inbox!
Pop your email address in the box below and we'll send you the latest Bright Ideas every Friday so you don't have to miss any!