You don't have to be an artist to bring your BuJo to life. Check out some of our favourite Bullet Journal banners and headers and tips to get you started.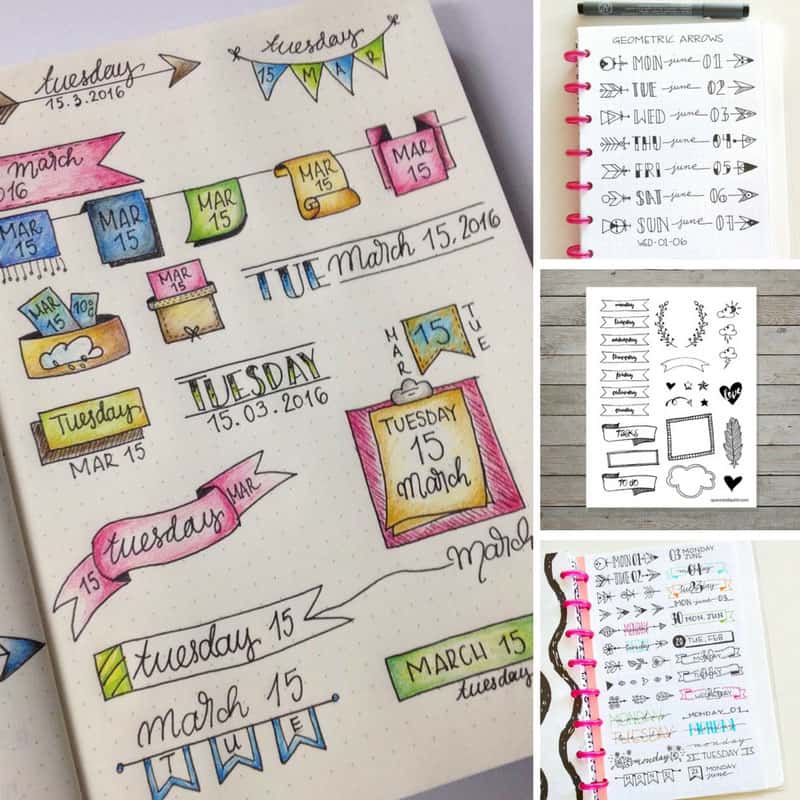 Bullet Journal Banners and Headers
Once you've setup your Bullet Journal and got your head around the basic system it's time to start brining your journal to life.
The simplest way is to doodle banners and headers on your spreads so today I'm sharing some of my favourite doodles from other BuJo users as well as some tips to help you get started.
#1 – Create a reference sheet
#2 – Look for inspiration everywhere
#3 – Use a stencil
#4 – Play around with lettering styles
#5 – Use your ruler
#6 – Turn a printable into stickers
#7 – Don't be afraid of colour
#8 – Practice your doodles in a separate notebook
#9 – Use think you need to use fancy pens
#10 – Watch video tutorials
Bullet Journal Collection Ideas
Check Out Our Other Bullet Journal Posts